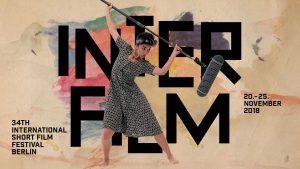 Our next performance will be on Nov 22nd at the Volksbuehne Berlin as part of the 2018 Berlin Interfilm festival.
We had a fantastic summer with performances at Somewhere in the distance followed by Krake festival Berlin and after a brief break to work on other projects we are back at it!
Each performance we do has some small changes and optimisations in it, either from the music or visuals. But for this performance we went deep into the edit and have really optimised the story so we are super excited to show it in such a beautiful venue as the Volksbuehne!!
More info and tickets available here